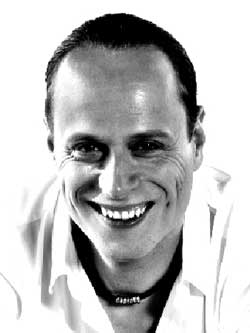 Der aus Neunkirchen/NÖ stammende Musiker studierte Klavier, Gesang und Songwriting am Konservatorium der Stadt Wien, an der Universität für Musik und darstellende Kunst Wien, sowie am Berklee College of Music in Boston (USA).
Es folgten umfangreiche Konzert- und Studiotätigkeiten als Sänger und Pianist, auch in Zusammenarbeit mit zahlreichen Künstlern unterschiedlichster Stilrichtungen, darunter:
Wolfgang Ambros, Dennis Jale, Christian Kolonovits, Alfons Haider, Zabine, Gary Lux, Uwe Kröger, Marika Lichter, Mat Schuh, Ludwig Hirsch, Tini Kainrath,
Ulli Bäer, Michael Seida, der TCB-Band von Elvis Presley, Sweet Inspirations,
The Imperials, The Real ABBA Tribute, Kolors of Zound, Teilbar Ganz, u.v.a.
Hannes Arbeit zeichnet sich durch hohe Vielseitigkeit aus, u.a. ist er: Songwriter, Autor und Arrangeur; Frontman seines musikalischen Soloprojektes mit deutschsprachigen Pop/Rock-Songs. Mit letzterem verzeichnet er Airplay in zahlreichen Radiosendern in Deutschland und Österreich, und viele erfolgreiche Auftritte in ganz Österreich
Gerne wird er für Theaterproduktionen als Korrepetitor, Arrangeur, Sänger und musikalischer Leiter z.B. am Burgtheater, Theater in der Josefstadt, Renaissancetheater, Volksoper, Schlosstheater Schönbrunn, L.E.O. (Letztes Erfreuliches Operntheater) engagiert.
Sein Können gibt er weiter durch Unterrichtstätigkeit an der Pop Akademie Wien: Gesang, Songwriting, Bandcoaching wie auch am Vienna Konservatorium, Vienna Vocal Academy, Performing Arts Studios, Vienna Musical School.
Seit 2008 begeistert er als Benny mit "The Real ABBA Tribute" ein großes Publikum, sowohl im deutschsprachigen Raum, wie auch international.
Download: Bio Hannes Drobetz (Word-DOC, 76 KB)